Eric Smith is the Chief Technologist and Information Security Officer at FireOak Strategies, where he provides technical oversight for client projects and internal initiatives. With over twenty years of experience in information security, cloud computing, systems administration, and network engineering, Eric brings a wealth of strategic, tactical, and technical expertise to FireOak and our clients.
Prior to becoming the FireOak Chief Technologist, Eric Smith served in various roles in information technology in higher education, most recently as the Chief Information Security Officer (CISO) for Franklin & Marshall College, Susquehanna University, and Bucknell University. Earlier in his career, Eric served as a network engineer for private sector organizations.Eric's current research focuses on designing systems to enhance the findability and discoverability of knowledge while protecting the confidentiality, integrity, and availability of data assets. He has written several articles and presented at various national and regional security-focused events. Highlights include:
"Security Presentations that Keep Your Campus Awake at Night,"
a presentation  at the Coalition of Liberal Arts Colleges (CLAC) Annual Meeting;
"Bring Your Own Cloud,"
a presentation at the Educause Security Conference; "
Scan This or Scan Me? User Privacy & Barcode-Scanning Applications
," a guest blog post on Freedom to Tinker; "
The Security Dilemma: Desktop Access to ERP System
," published in Educause Review; and "
iPhone Applications & Privacy Issues: An Analysis of Application Transmission of iPhone Unique Device Identifiers
," a white paper that was highlighted in Ars Technica, Engadget, Slashdot, and other international tech news venues.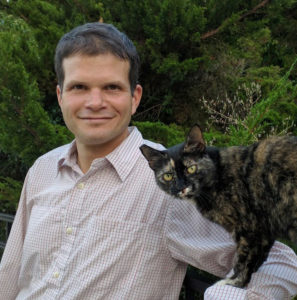 Eric holds a number of industry certifications including ISC Certified Information Systems Security Professional (CISSP), AWS Solutions Architect, RedHat Linux Certified Engineer (RHCE), Cisco Certified Network Professional (CCNP), Microsoft Certified Systems Engineer (MCSE), and Certified Salesforce Administrator, among others. Eric also holds a Defcon Black Badge, awarded for winning the wireless security competition at the world's largest and longest-operating information security conference. Eric is a member of
InfraGard,
a public-private partnership with the FBI, a community of practice for individuals working in security-related areas, designed to encourage knowledge sharing and exchange to promote the security of the U.S. critical infrastructure.
In his spare time, Eric is likely spending time rearing queens for his honeybee colonies. Eric is a certified Master Beekeeper.
Eric can be reached at eric.smith@fireoakstrategies.com, or follow Eric on Twitter at FireOakCISO.