Connecting people to the
information & knowledge they need to be successful
---
In today's increasingly complex digital environment, it is critical for organizations to make the most of their internal knowledge in order to achieve operational excellence, offer the best possible services, spark innovation, and meet stakeholders' needs. Consistent, systematic knowledge management practices can help organizations achieve these goals.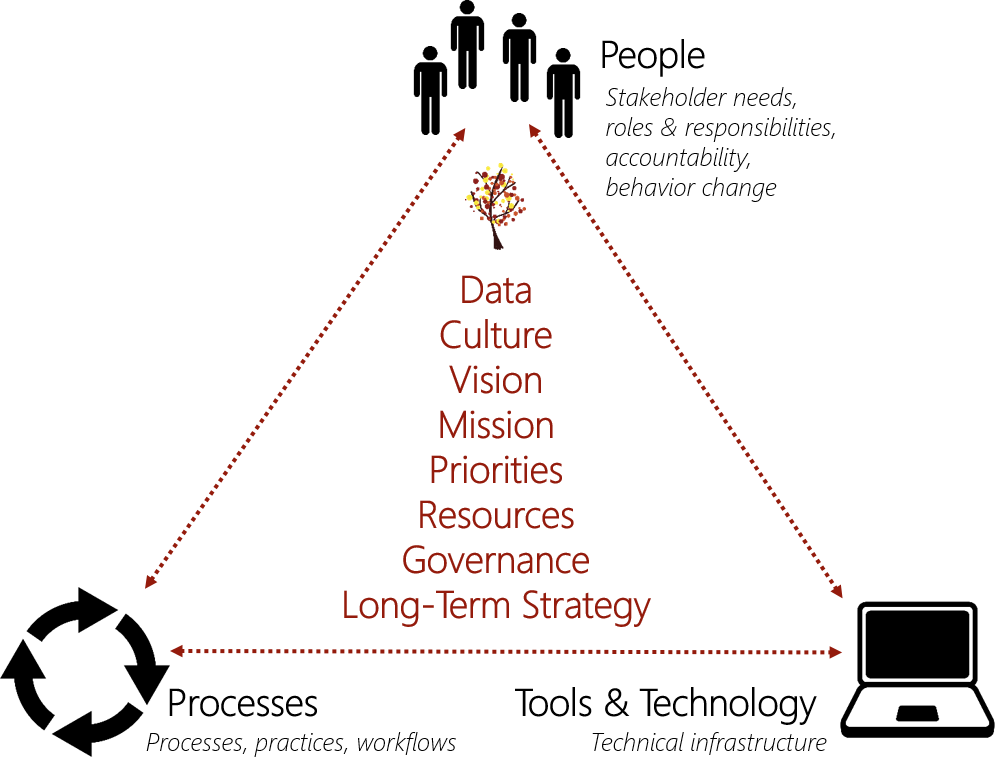 Knowledge Management (KM) strives to make knowledge useful, usable, adaptable, and reusable. KM targets both tacit knowledge, i.e., knowledge in people's heads, and knowledge that has been captured and converted into a knowledge asset.
KM is about helping organizations best take advantage of staff's internal expertise, skills, and know-how. It includes helping organizations respond to the challenge, "we don't know what we know" -- a common issue as organizations become more complex and work becomes more distributed across locations and silos.
It's about supporting the flow of knowledge across boundaries and silos to foster creativity, spark innovation, and enable the development of new knowledge.
Get Started with Knowledge Management
All organizations manage their information, data, and knowledge in some way. But when we're talking about knowledge management, we're referring to organizational approaches that are intentional, coordinated, and, to some degree, systematic or consistent. Typically, moving from an ad hoc approach to a more unified, coordinated one is a journey. We recommend starting with an assessment or discovery process to surface what's working well and identify the root causes for pain points. Often, organizations come to us looking for a new KM system, but what's truly needed is an overhaul of internal processes and governance. Existing platforms might need some fine-tuning or properly-deployed system integrations, but in many cases, the platforms in place aren't the problem in themselves, which we learn during the assessment process.