Who We Serve: International Organizations
We help our clients manage, share, and secure their organizational knowledge.
Working with Nonprofit Organizations
International development, humanitarian aid, global sustainability
Our international clients are particularly concerned with being as effective and efficient as possible so they can focus on accomplishing their mission and achieving their goals.
Common traits among our nonprofit clients:
Mission-driven organizations
Headquarters and many other smaller regional and/or country offices elsewhere
Working in the field or other locations with limited internet access
Many specialists who are experts in their fields, but not necessarily comfortable with technology
Laptops are taken into hostile computing networks (airports, hotels, conference centers, coffee shops) on a regular basis
Technology deployments can be difficult since staff members work in locations all over the world, in different time zones, and, in many cases, without local IT support
Senior leaders are concerns about "knowledge walking out the door" when staff leave
Many of these organizations create, collect, analyze, and synthesize tremendous amounts of data
We partner with nonprofits to fine-tune their processes, policies, procedures, and technologies in ways that are cost-effective, practical, and balance security and sharing.
---
International Case Studies
These client stories represent just a few examples of our work since 2010 to illustrate and showcase some of the typical work the FireOak team conducts for international NGOs and nonprofits.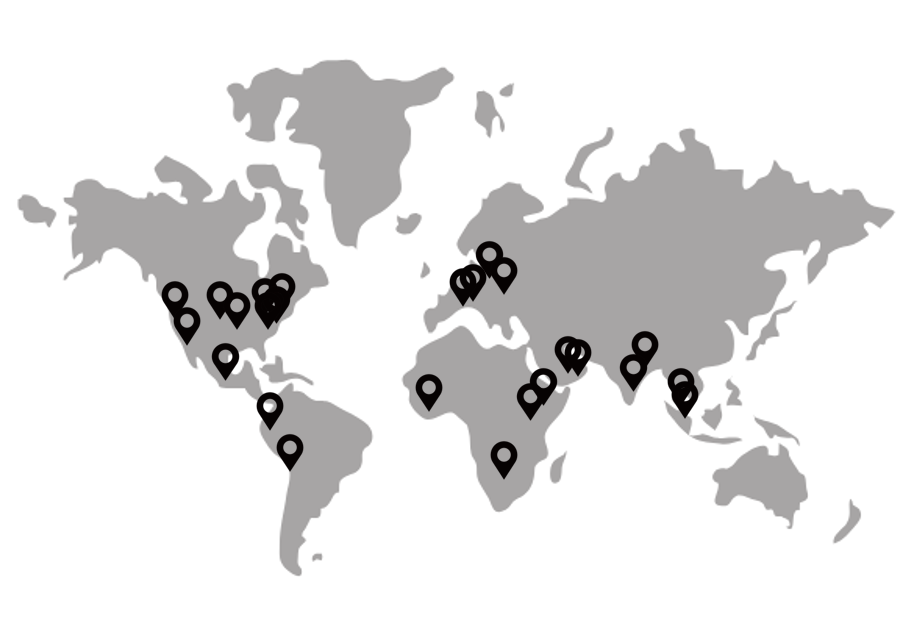 Environmental Sustainability — HQ in California, with offices in Asia, Africa, Latin America
We helped this global non-profit organization by conducting a combined knowledge management and information security assessment, including deep dives into their Microsoft 365 & Salesforce platforms. Then we developed an implementation roadmap for the future. Throughout the process, we provided support to the COO to help reset the internal IT team and develop an organization-wide approach to knowledge management.
Fisheries, Aquaculture, and Environmental Sustainability — HQ in Asia, with offices in Africa & Asia
We examined and evaluated processes, policies, and tools used to capture, manage, secure, and share research data. Our team reviewed internal and external policies for making publications and research data openly accessible. We developed a new governance structure for research data management and oversight, and we worked with senior leaders to update and expand open access/open data policies to align with funders' expectations.
Agriculture, Food Security, and Environmental Sustainability — HQ in Latin America, with offices in Asia, Africa, and Latin America
The FireOak team worked closely with an internal team to develop a strategy for fostering internal knowledge sharing across the organization's global offices. We facilitated conversations with staff around the world to solicit their input. The end result: an implementation plan for the future, including new ways to use Microsoft 365 to deploy a modern, collaborative intranet.
Agriculture, Food Security, and Environmental Sustainability — HQ in Africa, with offices in Africa, Asia, and Latin America
For this client, we evaluated current policies for research data management, open access, and open data, and how these policies were put into practice by staff. We conducted an assessment of the organization's existing repositories and their contents (metadata, datasets, publications) for compliance with open access/open data policies. Our recommendations led to updated policies, governance, and processes.
Start the conversation
Reach out to schedule a time to talk. After we understand what you hope to accomplish and what problems you're trying to solve, we'll put together a custom proposal and work with you to get started on your engagement.