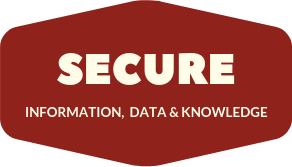 Protect Your Organization's Information, Data, and Knowledge

Information security has become extremely complex. The technical environment (on-prem and cloud), regulatory environment, contractual obligations, and expectations of staff are all in a constant state of change. Long-standing approaches to security are no longer effective. Organizations' perimeters are disappearing into the cloud, and the concept of a trusted network is increasingly difficult to maintain. Technical controls, while a critically important aspect, are only part of the equation. Information security today is everyone's responsibility, not just the responsibility of your organization's IT staff.
What We Do

At FireOak Strategies, we're a full-service information security consulting firm. We work with all types of organizations to develop, test, or refine cybersecurity strategies, policies, tactics, and operations based on an organization's unique characteristics, mission, culture, technology stack, infrastructure, in-house expertise, and budget.
Whether you are looking for help to kick start your organization's InfoSec journey or are looking for an independent expert audit of your organization's information security program, FireOak can help.
Our solutions include:
Enterprise network evaluations
Strategic planning
Cybersecurity policy review and development
Data and information governance
Implementation and operations
Change management
Get Started with an Information Security Assessment
Technical Expertise
Our team includes experts in all of today's common enterprise platforms. We're technology agnostic and work with organizations to make the most of their existing hardware, software, security devices, and platforms. 

Information Security Case Studies

A growing non-profit organization was worried that their knowledge management practices were slowing them down from achieving their mission and goals as effectively as possible.
Read More

This international non-profit organization wanted to strengthen their approach to cybersecurity. To accelerate the process, the FireOak team started by conducted a multi-pronged assessment, including ...
Read More