Our Work
We help our clients manage, share, and secure their organizational knowledge.
Our Focus: Knowledge Management & Information Security
We're laser-focused on helping organizations with knowledge management and information security. That translates into advising our clients on ways in which they can enhance how they manage, secure, and share their organizational knowledge.
Our engagements are often initiated by an executive, a member of the senior leadership team, Human Resources, or IT.
---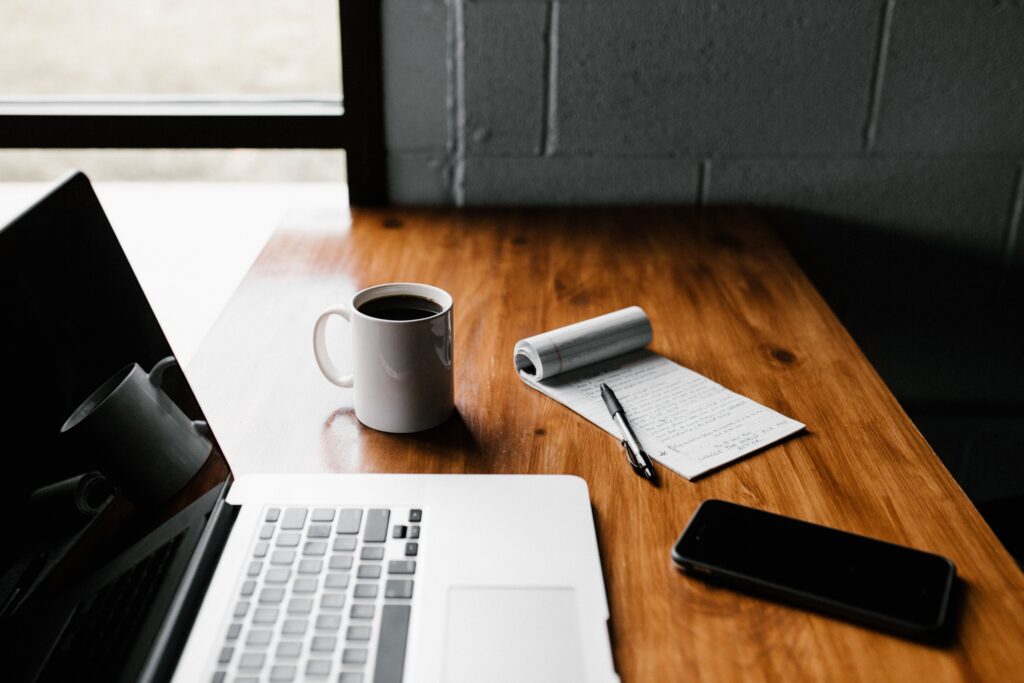 Knowledge Management Assessment
We'll do a deep dive to fully assess your organization's current knowledge management environment — the infrastructure, processes, tools, governance, culture, and other organizational factors influencing how the organization is managing, securing, and sharing its internal knowledge.
Knowledge Management Strategy & Roadmap
Your organization has ambitious strategic goals and objectives, but you're not sure how technology can enable (or serve as a barrier to accomplishing) these goals. We'll collaborate to develop a strategy and implementation plan focused on managing, securing, and sharing knowledge.
Virtual Chief Information Officer (vCIO) & Virtual Chief Information Security Officer (vCISO)
Looking for an expert to help guide your organization's approach to knowledge management, technology, and information security? We can help. Ideal for small- to mid-sized organizations that don't have the need for a full-time CIO and for organizations that have a CIO/IT Director but don't have a dedicated chief information security officer.
Information Security Vulnerability Assessment
Conduct a holistic, comprehensive vulnerability assessment to examine technical controls, processes, and governance, or we can scope the assessment to fit your organization's needs. We specialize in conducting security assessments for major platforms including Microsoft 365, Salesforce, and WordPress.
Knowledge Base Development, Migrations, Implementation, and Operations
Analyze existing content, redesign the knowledge base per analytics and user feedback, curate content, develop a new taxonomy, develop modern new infrastructure, migrate updated content into new platform.
Open Access, Open Data & Data Management
Need to implement open access or open data for your organization, but not sure where to start? Let us help.
Bespoke Projects & Services
Have a specific idea in mind related to knowledge management, information security, or technology that doesn't fit in to the services listed above? Reach out to schedule a time to discuss your needs. We'll let you know if we think we can help. We've helped clients with a wide range of projects, initiatives, and technical guidance!
What our clients are saying:
FireOak's implementation roadmap was so actionable! It was easy for us to use the roadmap to drive our strategic plan, project plans, and task assignments.
Katie
Nonprofit client (International)
We loved having a dedicated team from FireOak who made sure that they understood our organization.
Tonya
Nonprofit client (U.S.)
Your report was so great — really thorough! But the best part was the checklist so we knew what to do and in what order.
Abraham
Nonprofit client (U.S.)
You are amazing! THANK YOU!
Zach
Private sector client (International)
The FireOak team was always helpful and positive. I greatly enjoyed working with them!
Scott
Government agency (U.S.)
The FireOak team became a true partner in our work together. They weren't just "consulting" with us, but they were dedicated to helping us achieve our results.
Jeff
Nonprofit client (U.S.)
It's been extremely helpful having a trusted partner that we can call when things go sideways. We really appreciate knowing that we can use them for a second opinion or for a gut check.
Mark
Nonprofit client (International)
Start the conversation
Reach out to schedule a time to talk. After we understand what you hope to accomplish and what problems you're trying to solve, we'll put together a custom proposal and work with you to get started on your engagement.