Intranet Consulting Services
Is it time to develop a new intranet?
A well-designed modern intranet is a fantastic way to make it easier for staff to find, discover, and re-use organizational knowledge. At FireOak Strategies, we help organizations design and build fit-for-purpose, easy to use, easy to maintain intranets. Our experienced intranet consulting team has the knowledge and skills to help organizations of all kinds develop intranets, portals, and other knowledge management solutions that are tailored to their unique needs and goals.
Why choose FireOak's intranet consulting services?
---
Customized Solutions
Our intranet consulting team will work with you to develop a customized intranet that meets the specific needs of your organization. Whether you need a basic intranet to improve communication or a complex system to manage the internal knowledge of many departments, we have the expertise to help you achieve your goals.
Knowledge Management Approach
We focus on intranets from a knowledge management perspective — specifically, ways to make internal information more easily findable, discoverable, and re-usable. We aim to balance security and sharing.
Technology Expertise
Our strength lies in building Microsoft 365 intranets, using SharePoint and other components of the Microsoft 365 ecosystem. For organizations that aren't using Microsoft 365, we recommend using one of the organization's primary platforms such as Google Workspace, Salesforce, or another CRM. It's critically important that an intranet is easy for staff to find, access, and use — which means working within your existing technical stack rather than adding on a separate platform.
Increased Organizational Efficiency
An effective intranet can help streamline business processes and overall efficiency. We've developed many easy-to-maintain tools as part of an intranet to help automate business processes. With a new intranet, staff can more efficiently and effectively do their work and be more self-sufficient.
Improved Collaboration
A well-designed modern intranet can facilitate internal collaboration and communication between teams, departments, and locations. We can help you leverage intranet technology to foster better teamwork, spark innovation, break down silos, and create new knowledge.
Enhanced Security
FireOak's intranet consultants will make sure that your platform's information security posture aligns with your organization's information security policies and philosophy. We'll implement measures to safeguard your organization's confidential information and data and make sure your intranet has best-in-class security controls in place.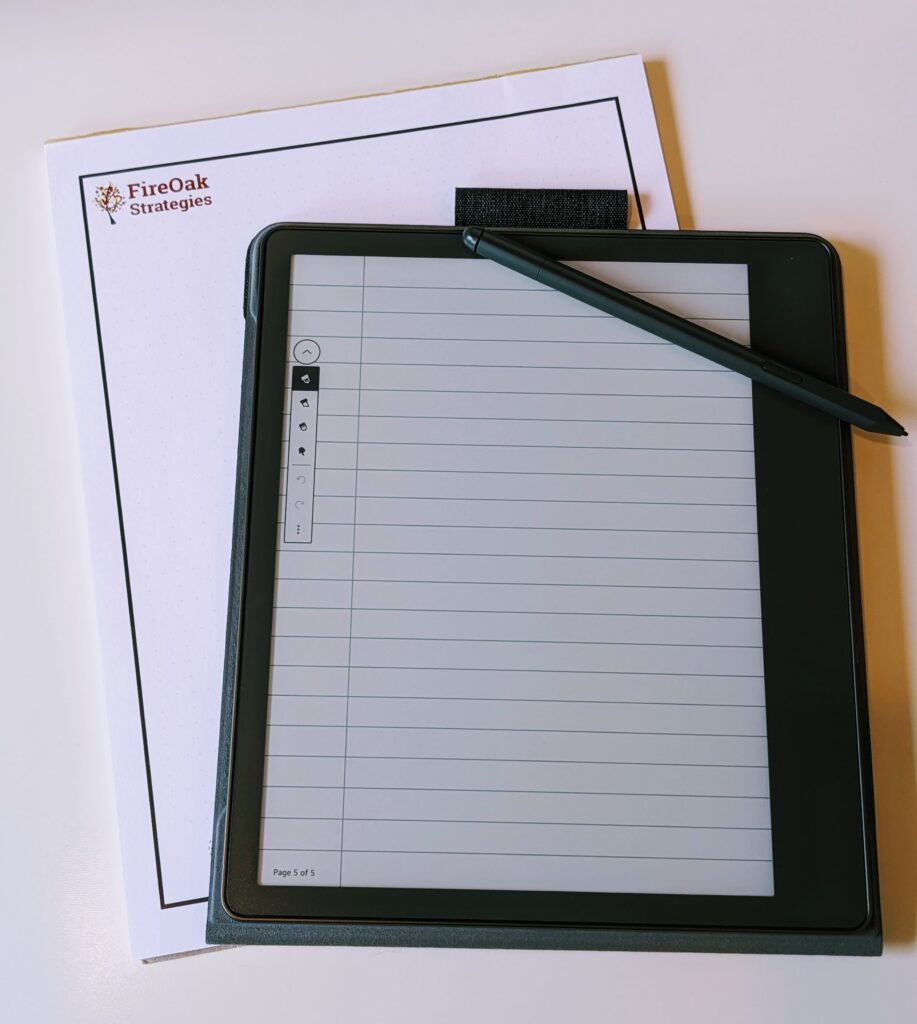 How an intranet consulting engagement works
The FireOak team is here to guide you through the process of building a high-performing intranet.
Tell us your story
Let's talk about what you're looking to build with this intranet consulting engagement. During the initial conversation, we'll learn about your goals, platform, scope, budget, timeline and other considerations. We'll see if FireOak is a good fit for this project.
Start with the strategy and planning
Once we formally begin the intranet consulting engagement, we'll start with key planning conversations so we can clearly define the strategy and make sure all of the key stakeholders are aligned with their vision, goals, and objectives.
Wireframes and iterative design
After we have a clear idea of what we're trying to accomplish together, we'll start by developing wireframes to give a clear idea of what the intranet will look like, what features and components will be involved, and how all of the pieces will fit together. We'll continue to update and refine the wireframes based on your input.
Implementation & launch
As your team signs off on components for the intranet, we'll start to build out portions in a logical sequence. Or, if you'd prefer to build it yourself based on the wireframes, we'll be here to help coach you through the process.
---
FireOak's Intranet Consulting Services Include:
1
Intranet Strategy Development
Every successful intranet initiative starts with good strategic planning. Let's get all key stakeholders aligned around what problems we're trying to solve, the key performance indicators, and our goals/objectives.
2
Information Architecture
We'll guide you through the process to determine an information architecture through navigation, metadata, tags, topics, and more that will enhance discoverability and findability and will be scalable and sustainable moving forward.
3
Intranet Development
We work with clients either in a hands-on capacity or as a coach and guide. In other words, we can can build your new intranet for you and hand over the keys as part of the launch. Or you can take on the heavy lift, and we'll be here to answer questions or course correct as needed.
4
Platform Integrations
FireOak is a big advocate of single sign-on to improve security and make users happy! Doing an SSO implementation in conjunction with a new intranet is a win for everyone. We can handle SSO and other types of platform integrations for clients.
5
Intranet Training & Support
We can help with train-the-trainer support to get initial intranet editors. Or, if we do any configurations, integrations, or custom development work, we'll work with IT in a trainer-the-trainer model. We can also help develop and implement change management plans to drive adoption.
6
Intranet Security
FireOak can conduct a security assessment of your intranet (or any other) platforms, perform hands-on work to update security configurations, set up of single sign-on to improve security, and much more.
---
Ready to talk to an intranet consultant?
Whether your organization is preparing to launch its first intranet, you're looking to revamp or migrate an existing intranet, or it's time for a new intranet altogether, the FireOak team of intranet consultants can help. We approach intranets from a knowledge management and security perspective — in other words, we work with our clients to determine the best way for each organization to balance security and sharing via their new intranet.
FireOak Strategies has been helping organizations around the world enhance their approaches to knowledge management since 2010. We're here to help solve all kinds of knowledge management problems.