Knowledge Base Development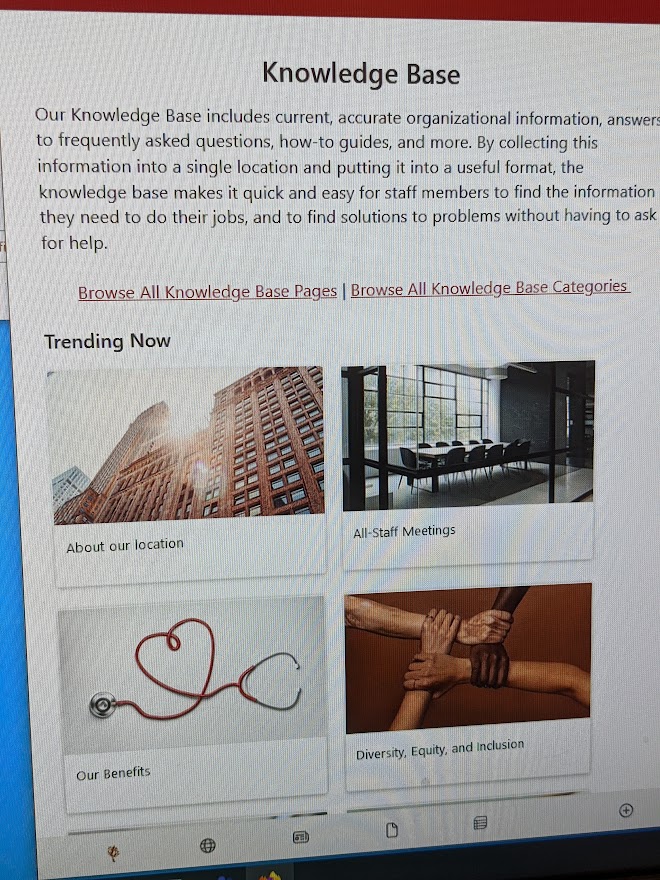 Self-Service Knowledge Bases
Are your staff frustrated at how hard it is to find the information they need to do their work? Do staff waste time searching for and downloading documents, policies, forms, or templates? Do you need a better way to provide self-service information to board members, staff, customers, or other stakeholders?
We can help. We'll make it easier to connect people to the information and knowledge they need to be successful. Developing or revamping an existing knowledge base to match today's needs might be the solution.
When you work with FireOak Strategies, you work with information and knowledge management experts. We'll design and implement a knowledge base using your preferred platform — we're not here to sell you a new system. We've worked with all of the major platforms including Microsoft 365, Salesforce, ServiceNOW, and many more.
Ready to talk to a knowledge management consultant?
FireOak Strategies has been helping organizations around the world enhance their approaches to knowledge management since 2010.
We're here to listen, conduct KM assessments, coach organizations through the discovery process, and help solve all types of organizational information and knowledge management problems.