Meet the Acorn
In many of our information security and knowledge management engagements, we use a device we refer to as the FireOak Acorn. We use a combination of open source technologies, custom software, and 3D-printed components that we manufacture in the FireOak Tech Lab.
The original Acorn was developed by the FireOak team in 2016 as a way to remotely conduct vulnerability assessments and other types of information security diagnostic tests.
Over the years, we've iterated and refined these devices, incorporating new technologies and software as they have become available. 
Today, we continue to use Acorns as part of our information security and knowledge management assessments. We typically install multiple Acorns on-site for the duration of security engagements so we can collect and analyze data over the course of a few weeks or a few months. 
---
In the photos on the right, two FireOak Acorns were undergoing final quality assurance testing before being sent to client sites in Asia and Africa. Once the Acorn pass their final QA testing, we pack them up and send them to clients. Acorns are designed to withstand the rigors of travel, and they're easy for clients to plug-in and get up and running with minimal effort on their end.
The latest devices include a small screen that displays basic information, making it easier for our clients to monitor the devices and to assist in remote troubleshooting. These devices are quite small and don't interfere with network activity when running on-site in a client's data center.
---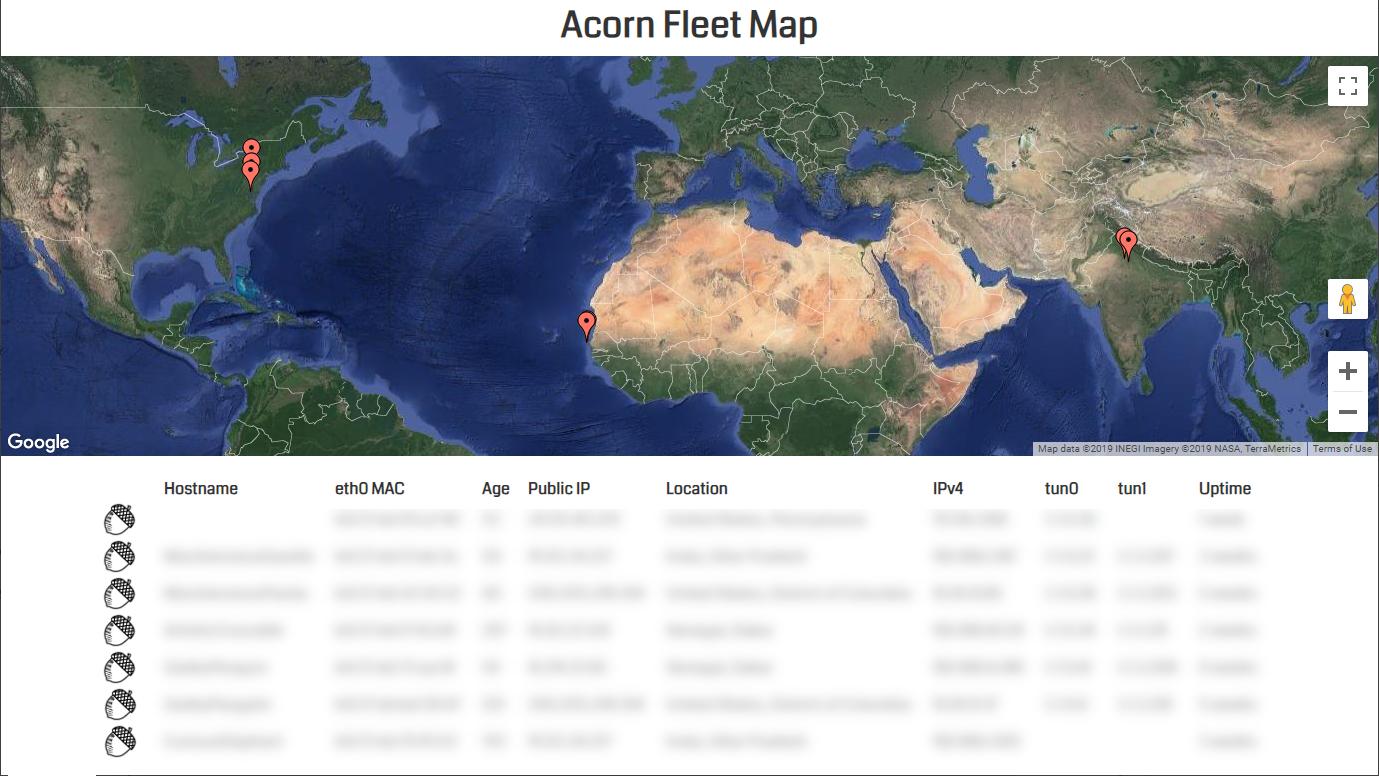 At any given time, several Acorns are deployed on-site at clients' offices around the world. Our Acorn Fleet Map serves as a dashboard for us to check the health of all of deployed Acorns.